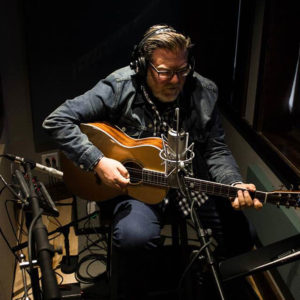 Jamie grew up in Fullerton, California, and was introduced to Christ a few months before his fifteenth birthday in 1975. A professional guitarist and singer since the age of 19, music drew him from the West Coast to eventually marry Brenda Ramsey in her hometown of Mobile, Alabama, in 1985. Four years later he graduated with honors from the University of Mobile with a Bachelor of Arts degree in Religion and Music.
As an exclusive songwriter with the worship company Integrity Music, Jamie either wrote or co-wrote several popular worship songs, including "Ancient of Days," "Because We Believe," "Firm Foundation," and "Garments of Praise." He has authored two books: Worship Foundry and To Jesus We Sing.
After being a conference teacher, songwriter, and serving local churches for some time, Jamie also felt led to teach worship in an academic setting. He earned a Master of Arts degree in Worship Studies—Leadership from Liberty University in Lynchburg, Virginia, and is currently pursuing a Doctor of Worship Studies degree at Liberty as well.
Brenda and Jamie have two married children, three amazing grandchildren, with a fourth arriving soon. After several years away, they moved back to Mobile, where Jamie continues to write songs, play guitar, teach, blog, and mentor. He serves in worship at 3Circle Church (SBC), a growing multi-campus community spread across Alabama's beautiful Gulf Coast.